Truffle finds business deductions in your personal spending history. The average freelancer finds $12,931 of business deductions on Truffle.

Truffle Finds Tax Savings for Freelancers


"I have six credit cards ... Truffle found $25K in deductions and itemized them for me. Life saver!"
We are able to connect to 1000s of institutions! We support banks, credit cards, credit unions, PayPal, and more!
Give it to your CPA or use it to file taxes! We offer a PDF view and a CSV file that you can download.

Instead of manually going through 12 months of transactions to find what was business-related, Truffle AI will do this for you.
Combing through your personal spending history for the year always turns up business deductions you forgot about. No one has the time to print out bank and credit card statements and go through every transaction to find additional business deductions. Truffle intelligently filters and finds all of your potential business deductions.


Truffle combines and categorizes all potential business deductions across all of your personal credit cards, debit cards, and bank accounts.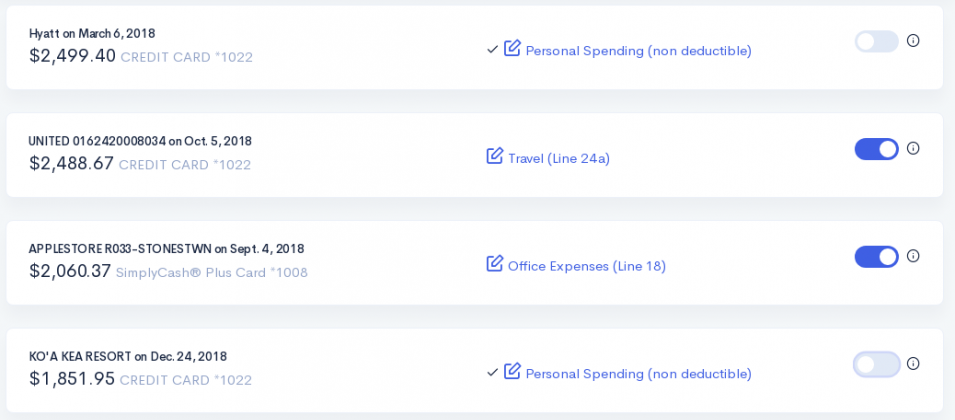 Easily change deduction a category, or mark something as a personal expense with a click.
+ Connect unlimited bank accounts
+ Preview 2018 tax savings

If you upgrade and are unsatisfied, receive a full refund. That's how sure we are in Truffle.

Get a refund if you don't find savings

+ Connect unlimited bank accounts
+ Preview 2018 tax savings
+ View deductions by category
+ Export to Excel
+ Connect unlimited bank accounts
+ Preview 2018 tax savings
+ Preview 2019 tax savings
+ Preview 2019 quarterly tax savings

+ View deductions by category
+ Export to Excel
Truffle does not share your personal data with third parties. Period.
You may request to delete your account and all accompanying data at any time.

We don't outsource, send your data overseas, or share. All work is done in-house.
All traffic through our website runs through SSL.

Data is encrypted in-flight and at-rest with AES-256, the industry standard.

Credit card data never touches Truffle servers, it is directly passed to our payment partner, Stripe.

Read our

policy

here.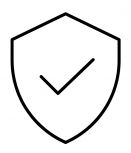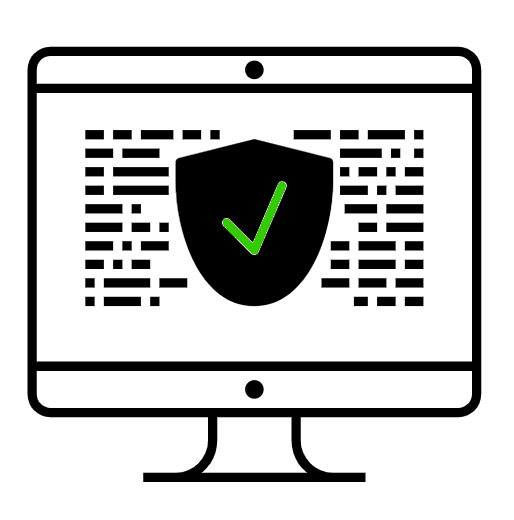 "I shared the report with my accountant and saved $2,500. They found me deductions ... that I would have never found."
Just because you don't have an accountant going through every single transaction, doesn't mean you should miss out on legitimate business deductions.